View The Max 2 At Lovense ($199)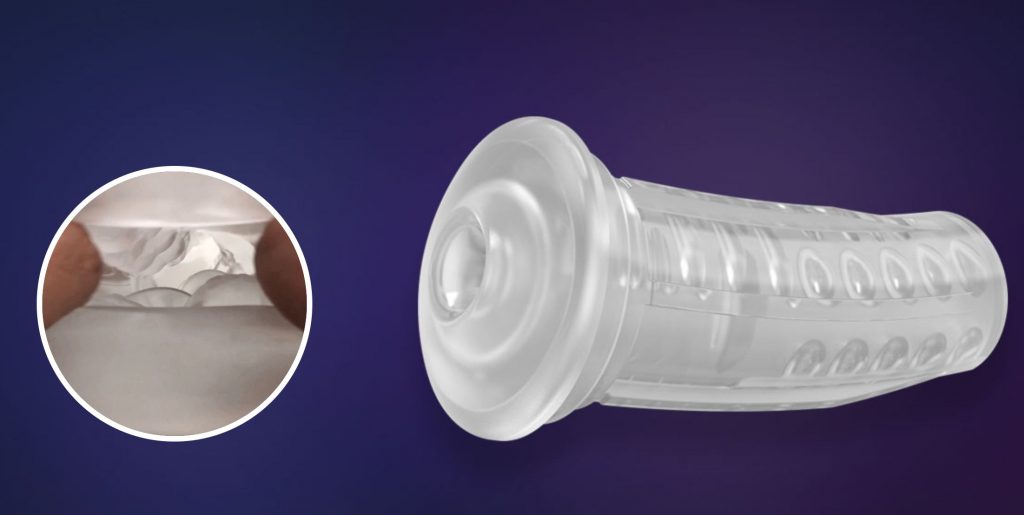 One of the most ingenious of blowjob machines on the market today, the Lovesense Max 2 is an automatic suction masturbator that can be used not only as a solo blowjob machine, but also for remote sex virtual blowjobs, as well as coming with a game you can play in a virtual reality headset!
The blowjob effect is created by powerful 360 degree contractions, as well as an adjustable air vent which allows you to control the level of suction applied. The end result is far superior to, and much closer to the real thing, than the cheaper or older blowjob machine toys (such as the Autoblow and its clones) that relied on crude mechanical beads sliding up and down the masturbation sleeve.
As mentioned above, using the Max 2 simply as an automatic sucking toy is only part of the fun. The masturbator can be controlled via a smartphone app. This means that anybody in the world (that you want to with the same app) can control your masturbation sessions for you, whether it is a long-distance partner, or a webcam girl. The device can be synched with a Lovense vibrator (the Nora) for penetrative virtual sex, or even another Max 2 for shared gay virtual masturbation.
It should be noted that the textured sleeve in the Max 2 is intended more to represent a vagina rather than a mouth, however the suction effect and feel is very much more akin to a blowjob.
Pros Of The Lovense Max 2
Powerful 360 degree contractions can simulate a blowjob
Controlled by smartphone app and can be thus used for remote sex
Adjustable air vents for suction control
Multiple vibration settings and patterns
Can be used with a specially designed VR game
An innovative smartphone operated masturbator, with an advanced suction and contraction mechanism that can authentically replicate a blowjob, and even allow virtual blowjobs from remote sex partners and webcam girls. The toy is originally priced at $199, but is often discounted to $99 – if you see it at that price then grab it while you can!